Designs exist to serve a purpose, or perform a function. This series of posts will improve your Design Project Management skills. With these pages from WAVE THE FLAG: Project Management with Mr. Lohmeyer's Design Flags (2017), designers can find common ground here, in the brainstorming process.
B1 Specs: Commit to Change
With this flag, I'm going to test you on your knowledge of where your design is going. Do you know who will see your design? Do you know how they are going to use your design? You might have an idea on some of your objectives, especially if you completed the A1 NEED flag. But this exercise will allow us to go even deeper: What particular Audience, Objective, and Usage will you be committed to?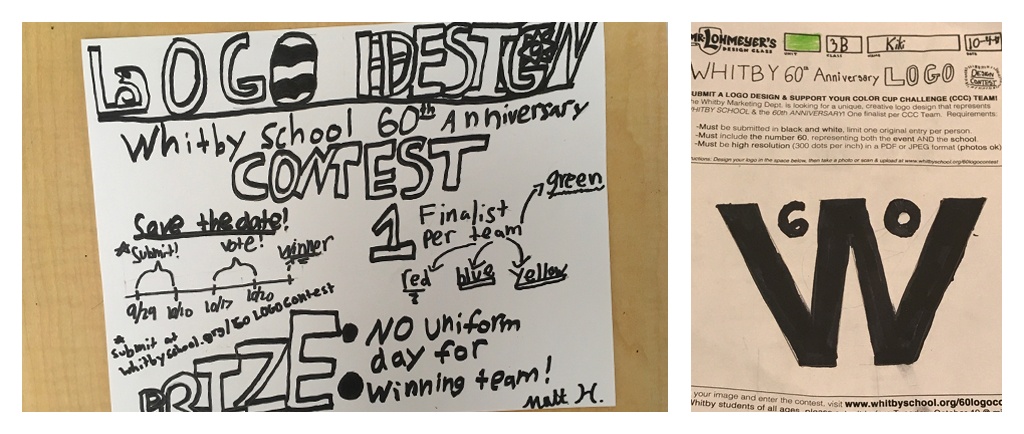 You might think, "My Design is for everyone- it can be used in lots of different ways." Wrong- I'm here to tell you that Broadcasting is out, Narrowcasting is in, so get specific with your intentions and your Design will have more impact. Getting specific about the materials, resources, and function can bring clarity to your project, and help develop long-term thinking. Describing the people who will use your design, and what it will accomplish, will help you focus on the most important parts. This can be used during the first stage of Developing Ideas, just like 8th grader Matthew did at the end of this post!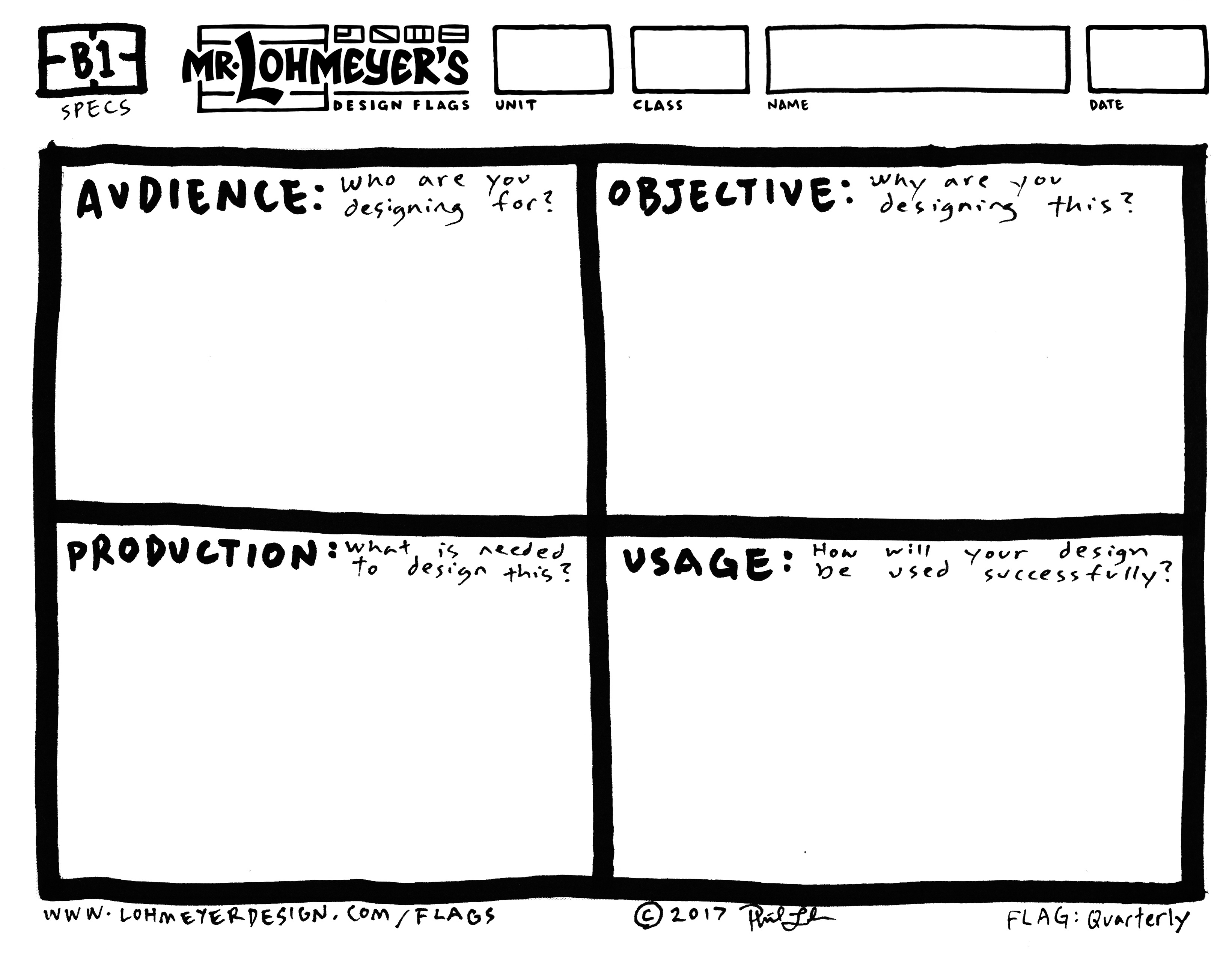 8th grader Matthew (Class of '18) writes...
"Whitby's Marketing Department asked the 8th grade to design a 60th Anniversary Logo Contest for the Whitby Community: 1st-8th grade, parents, and alumni. We are designing this because the Marketing Department needed a way to run this event. For production, we will need Whitby students, project managers, and designs. If we have lots of people enter in the contest, and create hype around the event, our contest will be a success." -Matthew, Class of 2018