Designs exist to serve a purpose, or perform a function. This series of posts will improve your Design Project Management skills. With these pages from WAVE THE FLAG: Project Management with Mr. Lohmeyer's Design Flags, designers can find common ground here, in the brainstorming process.
B2 Ideas: Experiment
It's time to experiment a bit- this one's more conceptual. Because it's a Fess division (a line across the middle), the top half can represent how your design looks, or Form. The bottom half can represent how your design works, or Function. A design should have visual beauty, but should be functionally strong as well. My analogy is a tree: The top half, the leaves, is how it looks. The bottom half, the roots, is how it works. Use the tree diagram to answer this question: How can the visual aspects of my design become functional as well?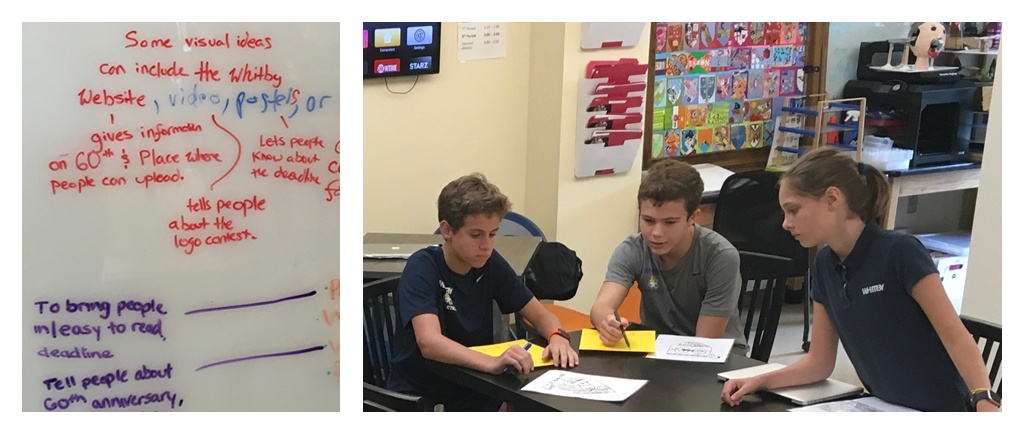 You might think, "a tree has nothing to do with my design," or, "I already know how it's supposed to look," but brainstorming in this way can help you to see the relationship between how your design looks, and how it works, or functions. An effective design is always highly functional, serving a very specific purpose. Using this flag design, we'll create trees in the top part, with roots growing into the bottom part. This can be used during the second stage of Developing Ideas, just like 8th grader Carolina F. did at the end of this post!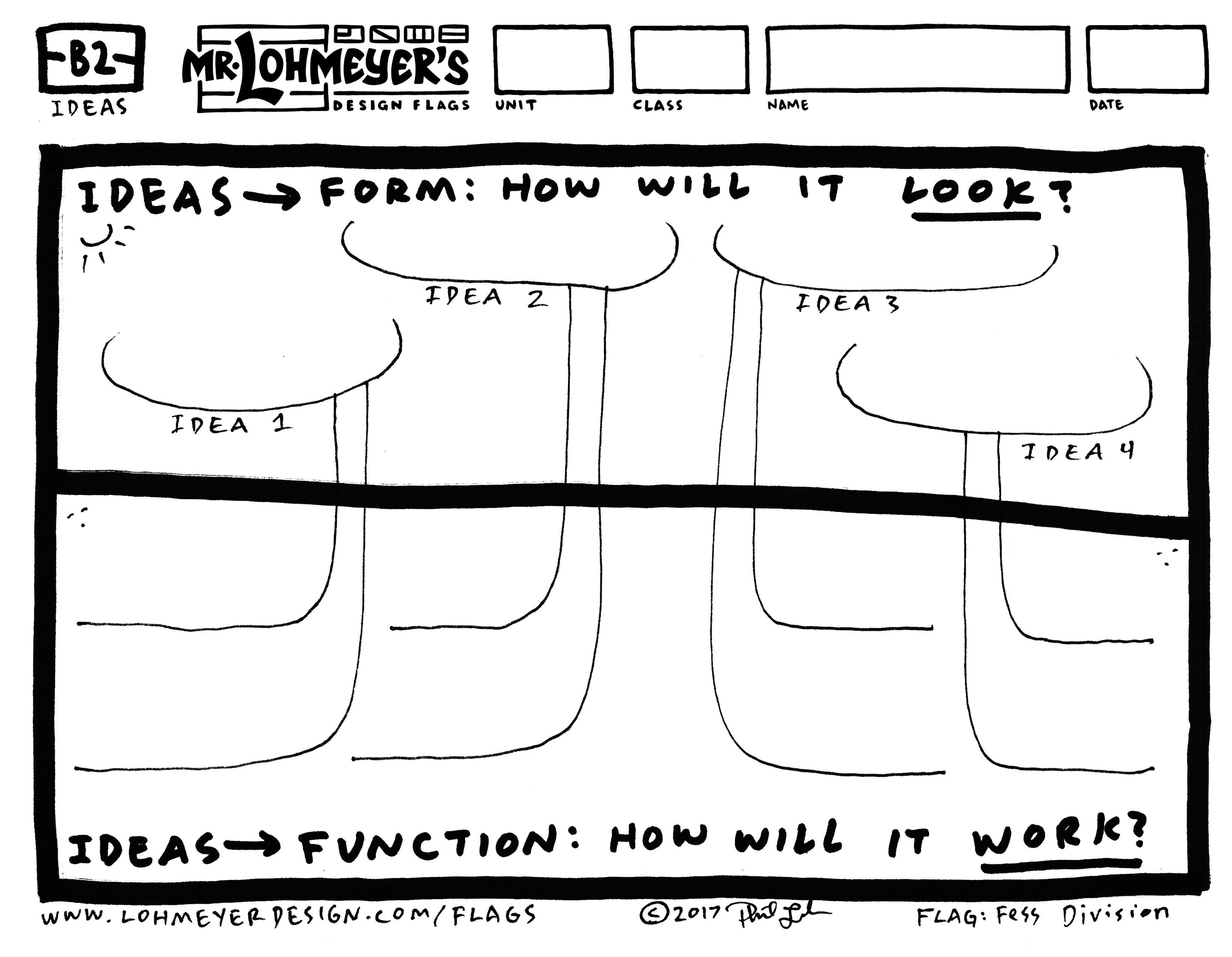 8th grader Carolina F. (Class of '18) writes...
"We have two ideas for announcing the Whitby's 60th Logo Contest: posters and a video. We want to make our posters look minimalistic, because less is more, and viewers won't have to read a lot to get the idea. If the video looks student-run, it makes our school seem more independent. If the logo submissions look professional, it will be a good representation of our school. We can show dedication by using the winning logo continuously for Whitby's 60th." -Carolina F., Class of 2018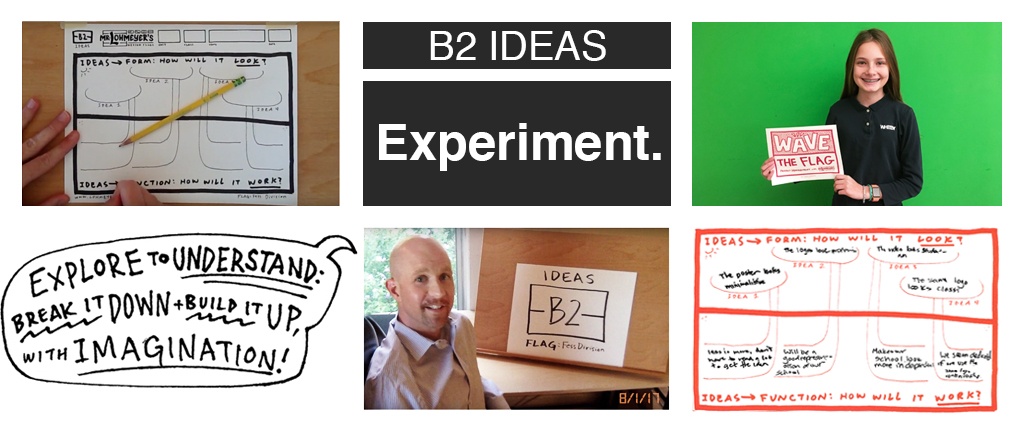 See all of Mr. Lohmeyer's Design Project Management tips and follow the full student journey at whitbyschool.org/wave-the-flag.