How do we inspire a passion for learning in our kids? How do we nurture that passion as it grows? These are questions pondered by many parents. In my last post I talked about two of the biggest tips for igniting or nurturing interests in our kids' hearts and minds: keeping an open mind and sharing or modeling your own passions.
Today, I want to explore another idea that I believe helps to elevate an interest to the next level. This idea, though simple, is crucial. It's collaboration. Student collaboration is an incredible tool in the classroom and, actually, for anyone on a learning journey.
Why collaborate? How can this improve learning and also elevate excitement about material?
Collaboration teaches risk-taking. Students sitting in a small group have to take a small risk in being willing to wonder aloud about new material. They learn to put their own ideas "out there" and to be okay with not knowing everything. This opens the door for excitement about learning new things.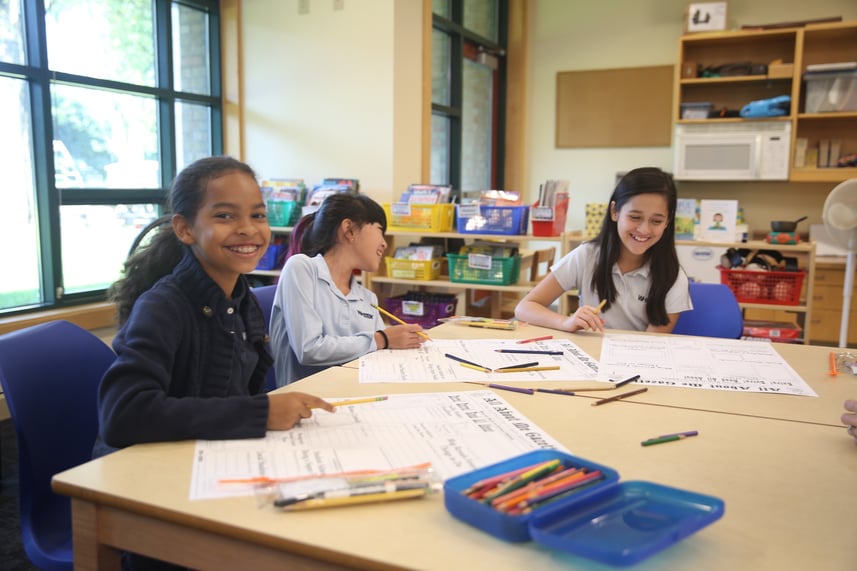 Student collaboration teaches openness to feedback.
In small groups, students receive immediate feedback from their peers about their thoughts. They're given the opportunity to defend their own ideas or modify them. They learn how to articulate their thinking and to be alright with others disagreeing with their ideas in a safe environment.
Collaboration nurtures creativity.
New ideas thrive in small group situations. How often have you had your "own" idea come moments after you heard someone else's slightly different thought? When students are allowed to get creative together, their involvement in their own learning increases noticeably. The most talkative groups during a lesson are often the most involved and most full of ideas for propelling learning further.
Collaboration improves ideas.
When feedback causes a student to re-examine his or her own thinking, a student refines that thought and analyzes it. Also, when multiple perspectives and minds are at work on an idea, that idea often improves. If two minds are better than one, imagine what four could do.
Collaboration makes things more fun.
It's true, not everyone likes working with others, but most kids enjoy the social aspect of being in a group. Kids build relationships and understandings of peers as they work. And when kids enjoy themselves as they work, they crave more of it. They want to know more, they want to work harder, and they want to achieve more.