B3 PRESENT: Recruit Your Allies
You did it! Using the Design Flags, you wrote a design brief, figured out design specs, and brainstormed a bunch of great ideas. Now we're going to use these previous flags to help us create a presentation, on what we have so far. You may not know how these three things — your design brief, specs, and ideas — actually can work together, but this flag should help to make it more clear.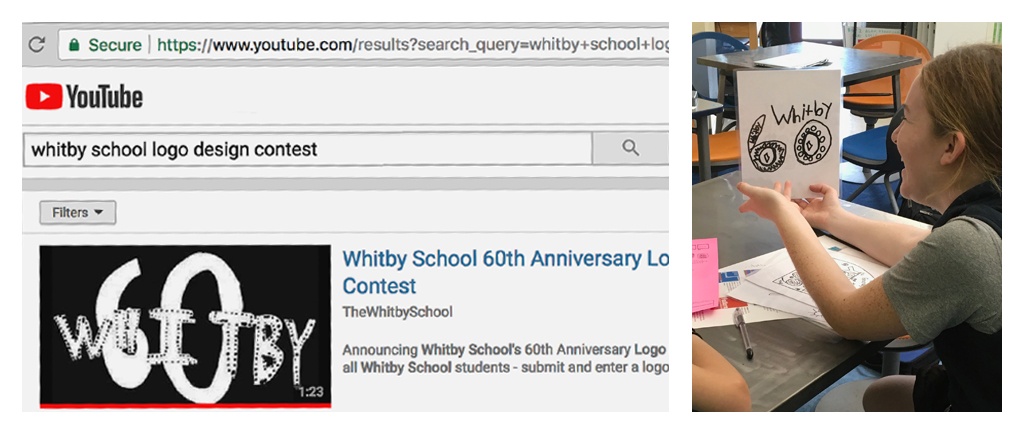 Make sure to have these 3 completed flags handy: A4, B1, and B2. Also it helps to have the simple sentence that you created after filling out each sheet. You might think that you can't simplify this any more, OR I'm leaving out important info, BUT simplification is key to helping your audience understand your design intentions. Plus, if your presentation is too long-winded, people could lose interest. Use this flag for Developing Ideas and recruit your allies, just like 8th grader Taylor did at the end of this post!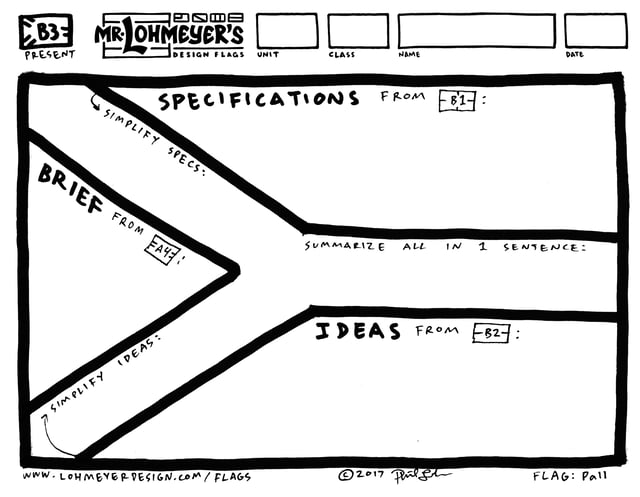 Whitby Alum Taylor (Class of '18) writes...
"We are creating this contest to notify people at Whitby School about Whitby's 60th Anniversary. Our objective is to promote Whitby, and get a logo design. Our audience is those who went to celebrate Whitby's 60th. In order to create the contest, we learned ways people can submit their designs, and some other contest rules. Our ideas are to create a video and website where people can enter, and that will give information on due dates, deadlines, and will show images of logo examples!" –Taylor, Class of 2018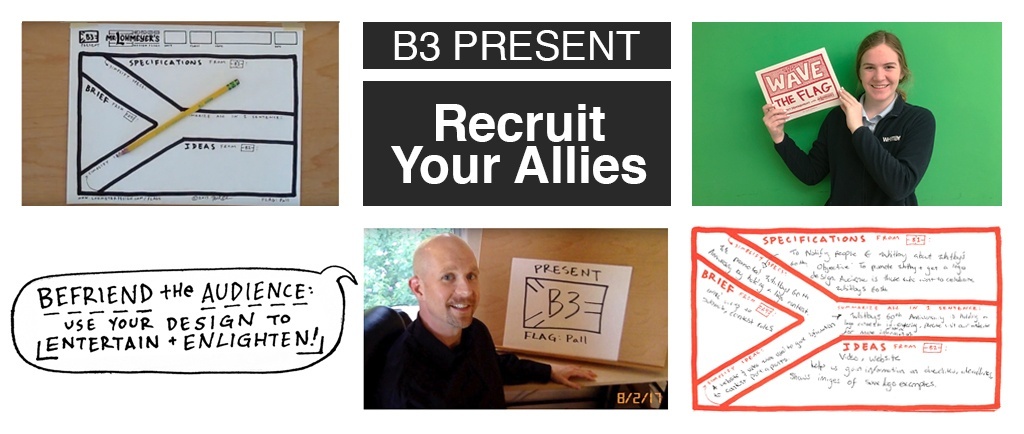 See all of Mr. Lohmeyer's Design Project Management tips and follow the full student journey at whitbyschool.org/wave-the-flag.